Bathroom Remodeling Services - Lunenburg, Ma
Bath design and contracting serving Lunenburg, Ma
​
GOGUEN BATH STERVING LUNENBURG MA HAS PARTNERSHIPS WITH SOME OF THE FINEST MANUFACTURERS IN THE INDUSTRY WHO PROVIDE YOU WITH ONLY THE BEST CABINETRY, COUNTER TOPS, FLOORING, FIREPLACES AND FIXTURES AVAILABLE.
​
Back-splash Installation
Basement Remodeling
Bathroom Remodeling
Cabinet Refacing
Custom Bathroom Vanities
Custom Cabinets
Custom Counter-tops
Custom Kitchen Cabinets
We are a bath design center who offers materials from the start to the end of your bath project. We carry multiple lines of cabinets, flooring, plumbing, appliances, etc. We want the customer to walk in our doors with options opened and walk out with options solved and created. We are a close-knit team and make our customers feel at home and comfortable when designing their dream kitchen and bath project.​ Serving Lunenburg, Ma
Helping you to design the Bathroom of your dreams! - Lunenburg, Ma
At Goguen Construction, Inc. we follow a detailed set of practice processes that are designed to maximize value for our clients. We treat each and every one of our clients with respect, communicating with consistency and concern for their satisfaction. We do not surprise with any unnecessary costs or delays and we handle project changes with flexibility and efficiency. Serving Lunenburg, Ma
Custom Pantries
Custom Walk-in Closets
Flooring Installation
Kitchen Remodeling
Laminate Flooring Installation
Linoleum Flooring Installation
Outdoor Kitchen Construction
Tile Installation
Tile Repair
Vinyl Flooring Installation
Cabinet Refinishing
Wood Floor Installation
Handicap-Accessible Design
Multi-generational Homes
Vanity Installation
Outdoor Kitchen Design​
Bath Services - Lunenburg, Ma
​
Our Bathroom Gallery - Lunenburg, Ma
​
BATH DESIGN, CONSTRUCTION, AND REMODELING - LUNENBURG, MA
​
Bathroom Remodeling Services - Lunenburg, Ma
Bath design and construction serving Lunenburg, Ma
​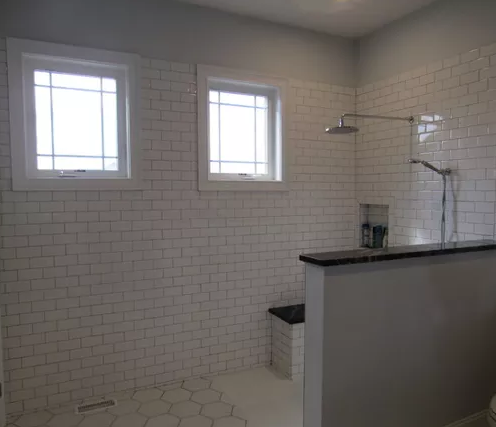 55 Mead Street Leominster MA 01453 | 978-534-5294
55 Mead Street Leominster MA 01453 978-534-5294
Exciting News Goguen Construction is Ranked 12th in the Top Commercial, Residential and Industrial Contractors in Central Massachusetts! ​